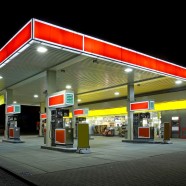 We provide a professional forecourt pressure wash and deep clean service and we can do this on an annual basis for our customers.
We don't just clean forecourts though, we can clean your canopies, car wash bays and gullies.
If you need components cleaned including tank tops and bucket straps then that's all part of our services.
We also offer wrong fuel drain services on petrol station forecourts through our partner WrongFuel. To see our entire coverage area please see the following coverage map for the UK: Wrong Fuel Drain Areas.